Dr. Landon S. Perry, M.D.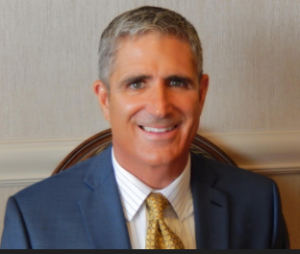 Dr. Landon S. Perry specializes in plastic surgery and reconstructive surgery in Plano, Texas. Dr. Perry has dual training in both general surgery, and plastic and reconstructive surgery.
Dr. Perry is a native of Dallas, and after graduating from Texas A&M University with a Bachelor of Science in Microbiology, he attended medical school at the University of Texas Medical Branch in Galveston, graduating in 1995.
Chief Administrative Resident
After graduating from medical school, Dr. Perry spent five years of general surgery training at Louisiana State University Health Sciences Center and was chosen as chief administrative resident in his last year.
Following his general surgery residency, Dr. Perry attended Wake Forest University Baptist Medical Center in Winston-Salem, North Carolina where he completed two years of graduate training in Plastic Surgery. He is board certified by the American Board of Plastic Surgery.
Dr. Perry holds membership in the American Society of Plastic Surgeons, the American Society of Aesthetic Plastic Surgery, the Texas Society of Plastic Surgeons, and the Dallas Society of Plastic Surgeons. He has authored and presented several scientific papers before prestigious medical conferences.
The hallmark of Dr. Perry's practice is the individualized, caring approach he takes for each patient. He feels a personal responsibility for all of his patients, and strives to deliver safe and high quality care in an ethical fashion.
Dr. Perry's interests include aesthetic or cosmetic surgery as well as all facets of reconstructive surgery. As a surgeon, his goals are to understand what the patient is trying to achieve and then to give the patient a comprehensive overview of their options.  Dr. Perry wants his patients to feel comfortable with both him as their surgeon and the procedure they choose.
Education
The University of Texas Medical Branch, Galveston, TX
Doctor of Medicine
May, 1995
Texas A&M University, College Station, TX
Bachelor of Science, Microbiology
May, 1991
Residencies
Wake Forest University Baptist Medical Center
Plastic Surgery Resident 7/01-6/03
Louisiana State University Health Sciences Center, Shreveport, Louisiana
General Surgery Resident 7/95-6/98
Louisiana State University Health Sciences Center, Shreveport, Louisiana
Research Fellow-Transplant Surgery and Cardiothoracic Surgery 7/98-6/99
Louisiana State University Health Sciences Center, Shreveport, Louisiana
General Surgery Resident 7/99-6/01
Board Certifications
American Board of Plastic Surgery
Organizations
American Society of Plastic Surgeons
American Society for Aesthetic Plastic Surgery
Texas Society of Plastic Surgeons
Dallas Society of Plastic Surgeons
Hospital Privileges
Texas Health Plano
Presbyterian Hospital of Dallas
Texas Health Center for Diagnostic and Surgery
Contact Info
Phone: (972) 981-7940
Fax: (972) 981-7941
Office Hours
Mon: 8AM to 4PM
Tue: 8AM to 4PM
Wed: 8AM to 4PM
Thr: 8AM to 4PM
Fri: 8AM to 12PM